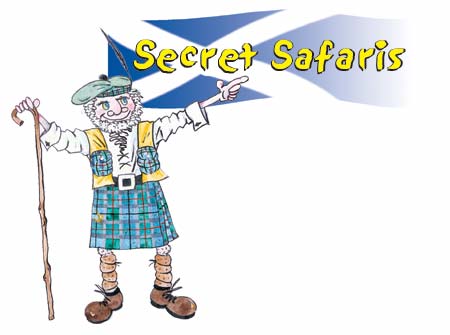 Road Tours

Choose from a list of ready planned tours, or design you own, on which we will be happy to drive you. We offer half-day or full- day tours to a wide range of secret destinations. Watch out for our "Sunset Specials", when we will pick you up at your accommodation after dinner, en route to the most spectacular viewpoints for experiencing the famous Lochaber sunsets, and have a complementary wee dram while you see Queen Victoria lying in state. (Another secret).

We are also happy to let you enjoy a range of on-road day tours, often in association with our sister company BRUCE'S HIGHLAND TOURS, and in the same comfort and luxury. These include - Mull and Iona, The Isle of Skye, Inverness & Loch Ness, Oban & Inveraray, Three Glens Tour (Glenfinnan, Glen Nevis, Glencoe)

It is our aim to ensure total customer satisfaction, and to make your visit to the Highlands as memorable as possible. Share the secrets of SECRET SAFARIS, and we know you will not be able to keep them secret from your friends.